About New Castle Farms
Vandiver's New Castle Farms was started in 2007 when Kevin Vandiver planted the first 350 Christmas trees. A year later, while continuing to plant Christmas trees, the Vandivers
began raising vegetables for sale at local farmers' markets.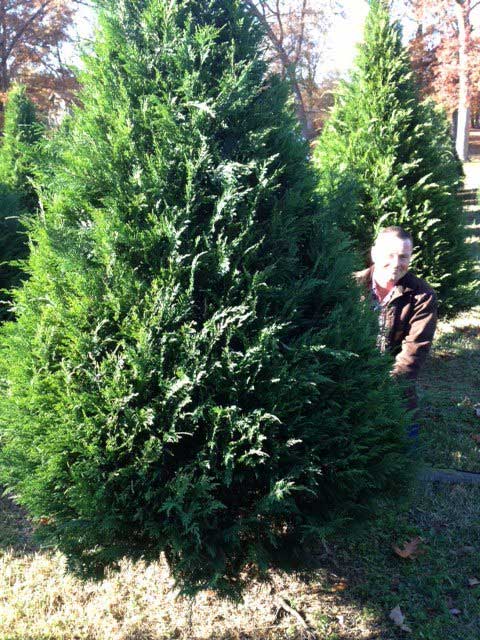 In 2010, the Vandivers introduced the on-farm market that now sells the great fruits and vegetables grown on the property, as well as several delicious baked goods made from the family recipes of Kevin's grandmother, Lola.
The on-farm Bakery serves as a canning kitchen and guest house, but was once the childhood home of Anita Vandiver, Kevin's mother. As the farm began to grow, Anita had her mother's home moved from a local cotton field to carry on the legacy of the family.
Today, Anita enjoys preparing the delicious desserts from her mother's recipes, cooking them right in the same building that once was her mother's house. Don't miss this special time to visit "Lola's Table".
About the Vandivers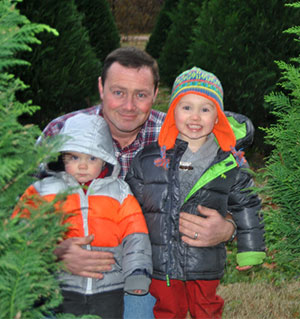 When you make your visit to New Castle Farms, you are likely to see the Vandivers working away to make your visit fun and stress free.
Kevin's wife, Jenny, and their two boys James and Charles are almost always on the farm visiting with guests and playing in the field.
You may find Anita as she makes her way from the bakery with a handful of freshly baked cakes and pies. Kevin is the head of the operation and though always busy, he enjoys the opportunity to stop and meet you, his guests.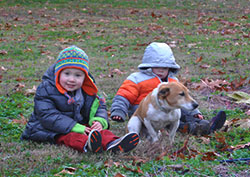 Whether you are visiting for fresh vegetables, eggs and baked goods, or just out to choose and cut a Christmas tree during the holiday season, we appreciate you and your family making the time to visit.
We look forward to meeting you and hope your visit will be filled with warm wishes and great family memories!
-The Vandiver Family