Farm Fresh Produce at the Market
The New Castle Farm Market carries a great selection of vitamin-packed, farm-fresh jams, pickles, chow-chow, and more!
Our jar goods are made with delicious produce grown here on the farm!
We are experimenting with growing seasonal produce for our christmas store! This year we hope to have turnip, collard, mustard, and Kale greens, lettuce, swiss chard, spinach, and possibly cabbage for you to add to your holiday meals! We are always experimenting.
More from the Market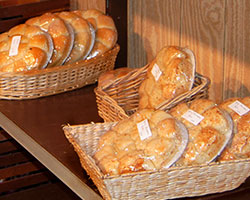 Our bakery is always churning out new decadent favorites.
Stop in to see what tasty treat has just popped out of the oven-chocolate cake, cheese cake, pecan pie and more!